Today a princess was born!  Not with royal blood but equally celebrated

MaryAnne was born via c-section at 12:04 pm at Fair Oaks Hospital, November 13th. She weighed in at 9 lbs 11 oz and 22 3/4 inches long! She is long and lean like her brother Jackson but looks a whole lot like her brother Owen at birth! She has light brown hair and fair skin. We are so smitten. She was so worth the wait.
I will attempt to get on soon to tell more about leading up to her birth and more about her but for now here are some photos.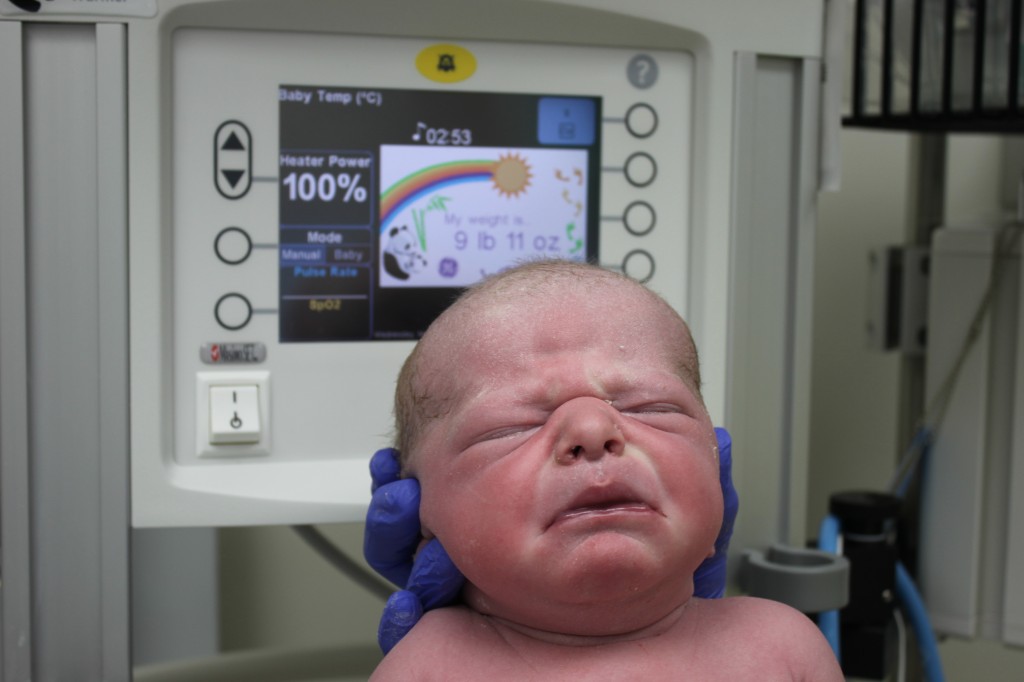 Many more pictures to come….
read more