Last week I called my friend Rebecca and told her that I had about 10 pickling cucumbers that I had to learn something to do with. She jumped on the challenge since she is a pro and came over the next day for a fun pickling day. I took the boys out early in the morning and harvested the cucs. I dunked them into ice water to crisp up the skin and gathered our other ingredients. We decided on the Epicurious recipe for the pickles and made a couple of adaptations.
Fast Favorite Garlic Dill Pickles
adapted from Epicurious 2001
8-10 small pickling cucumbers (about 3pounds/1.5kg)
2 cups (500 mL) white vinegar
2 cups (500 mL) water
2 tablespoons (25 mL) pickling salt (we used sea salt…pickling salt is used to prevent funny coloring, our garlic is a little purple but as long as you don't mind funny coloring they are safe and the taste is unchanged)
4 heads fresh dill or 4 teaspoons dill seeds (20 mL)
4 small cloves garlic
we added a tsp of pickling spice to the jars as well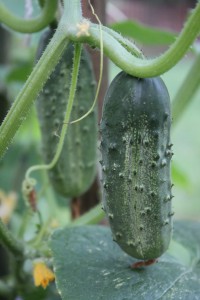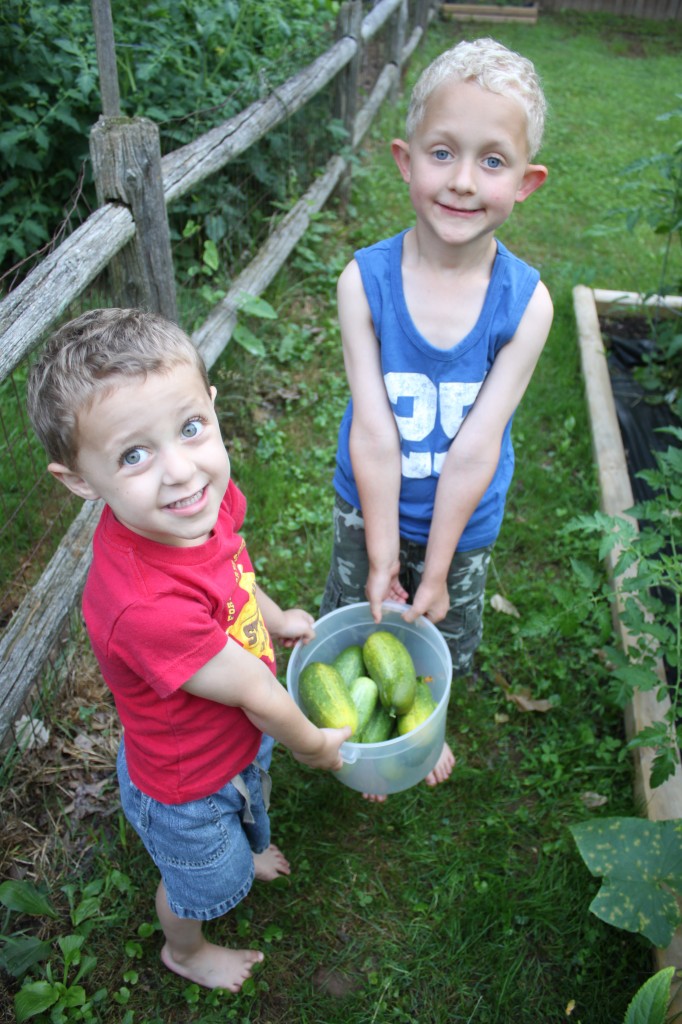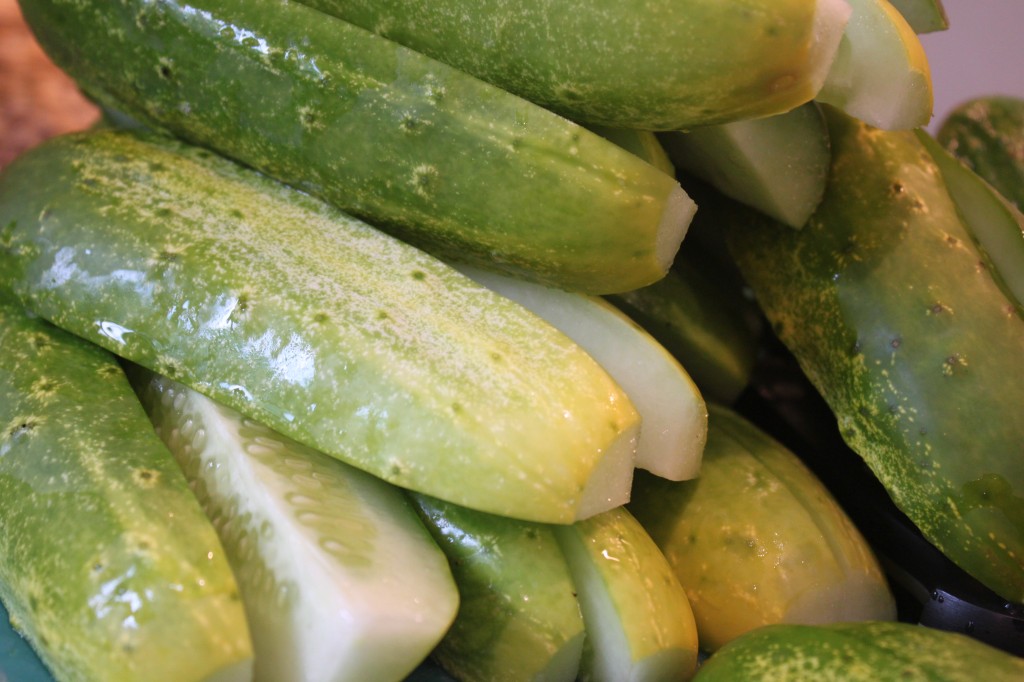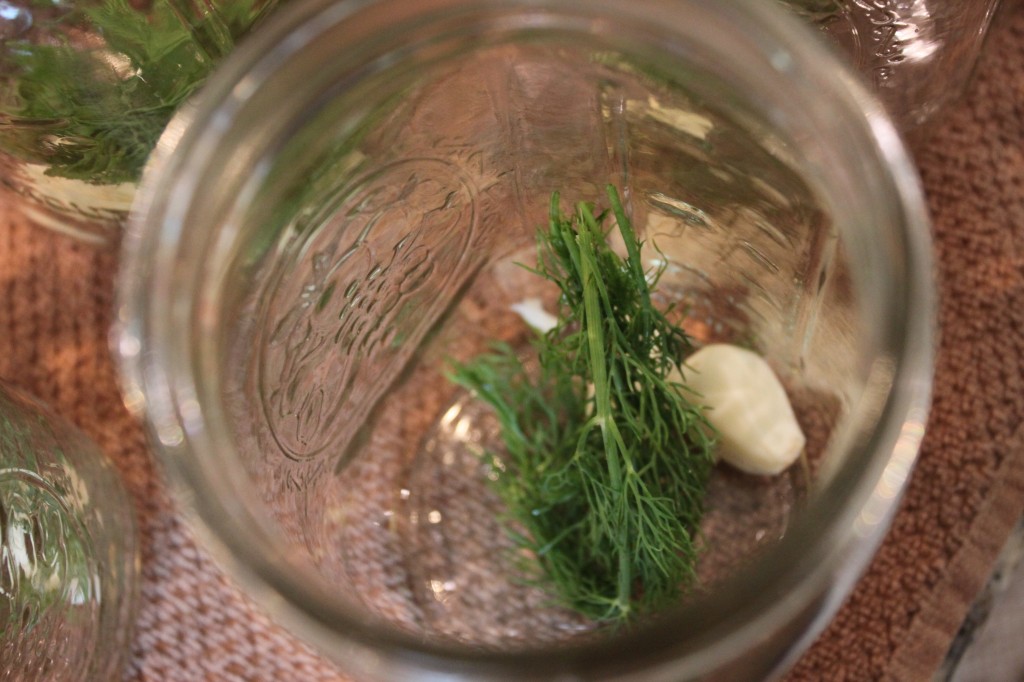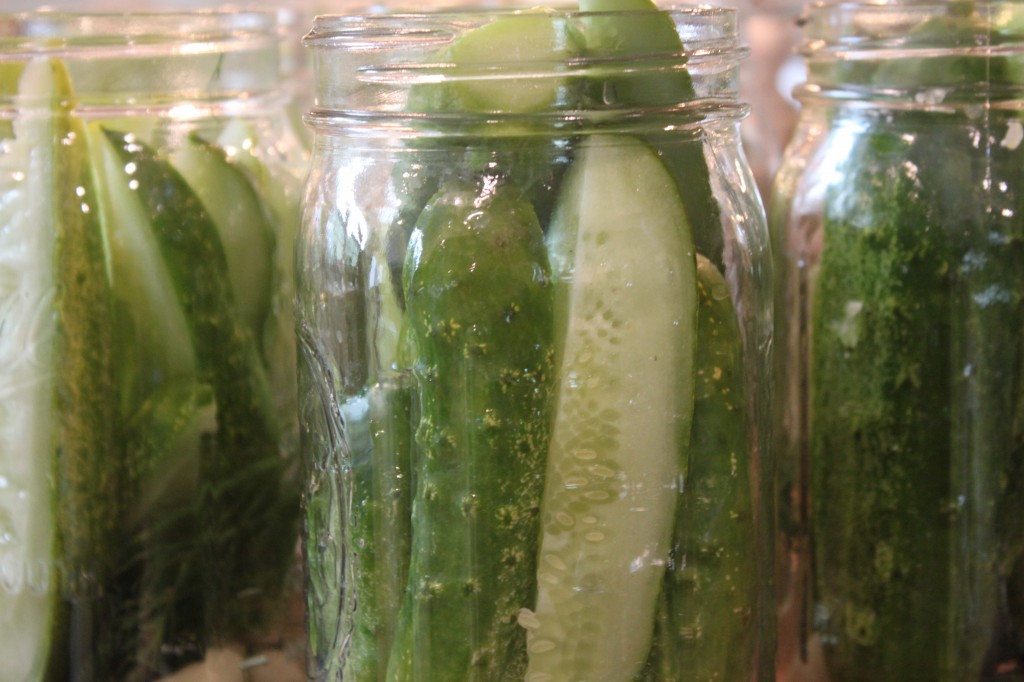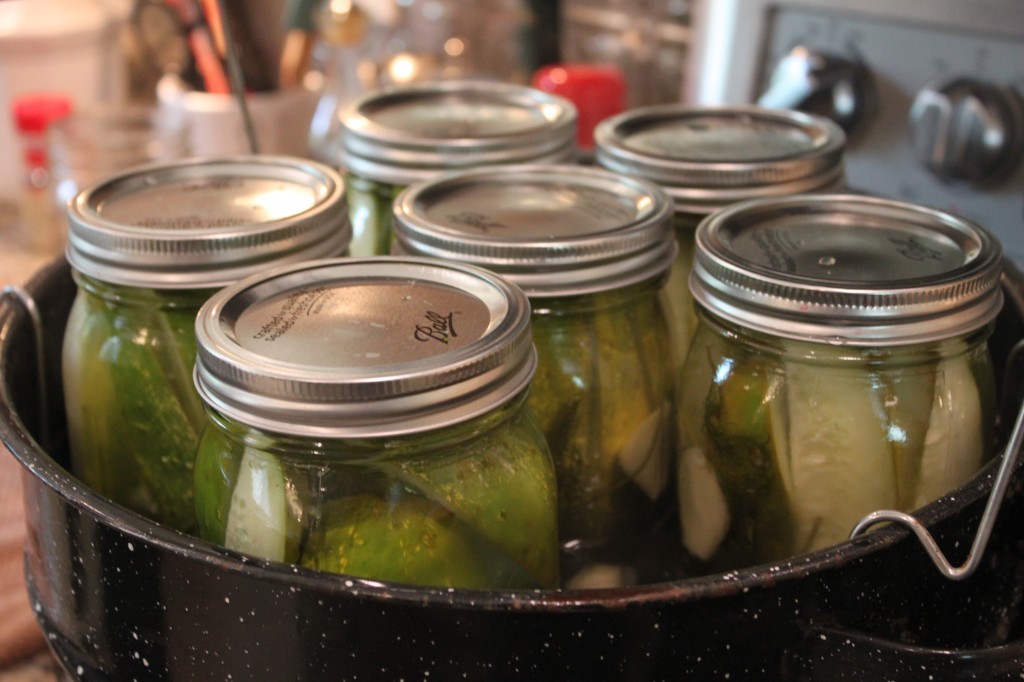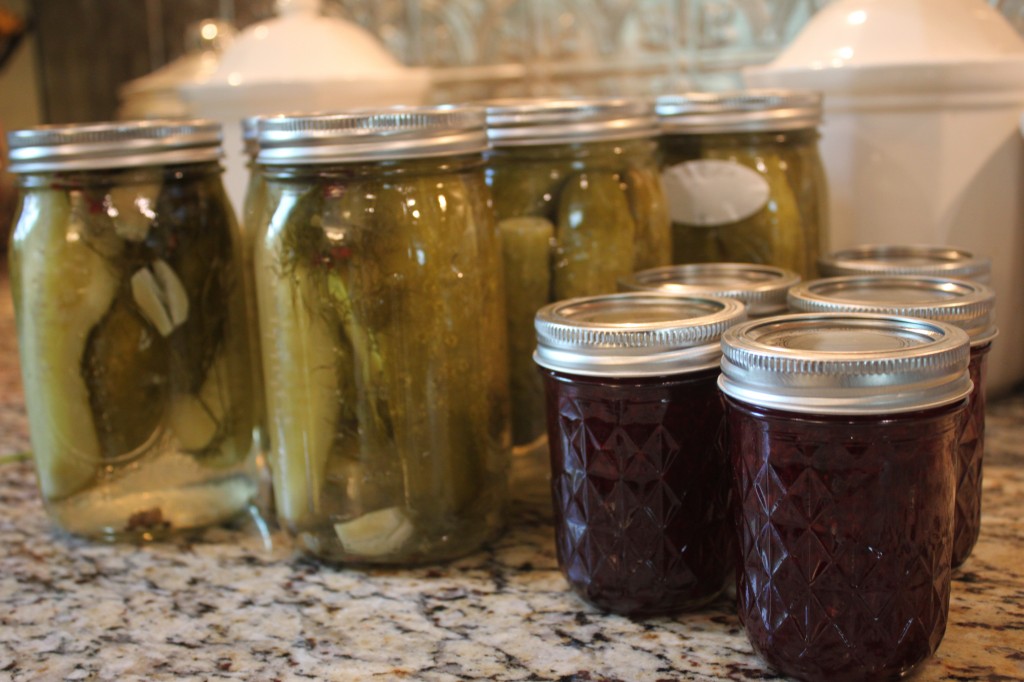 We decided while the kitchen was already messy we would make some sour cherry jam from some cherry's Rebecca had picked the day before. The kids aided in the pitting, although Jackson was soon dismissed from his services after the pile kept diminishing from taste testing.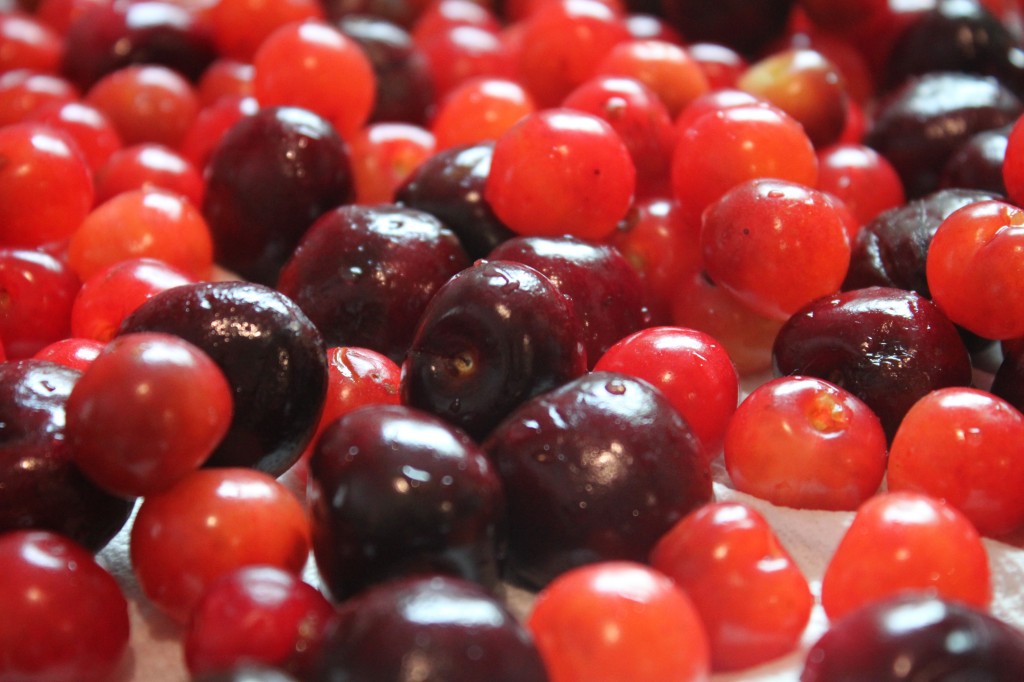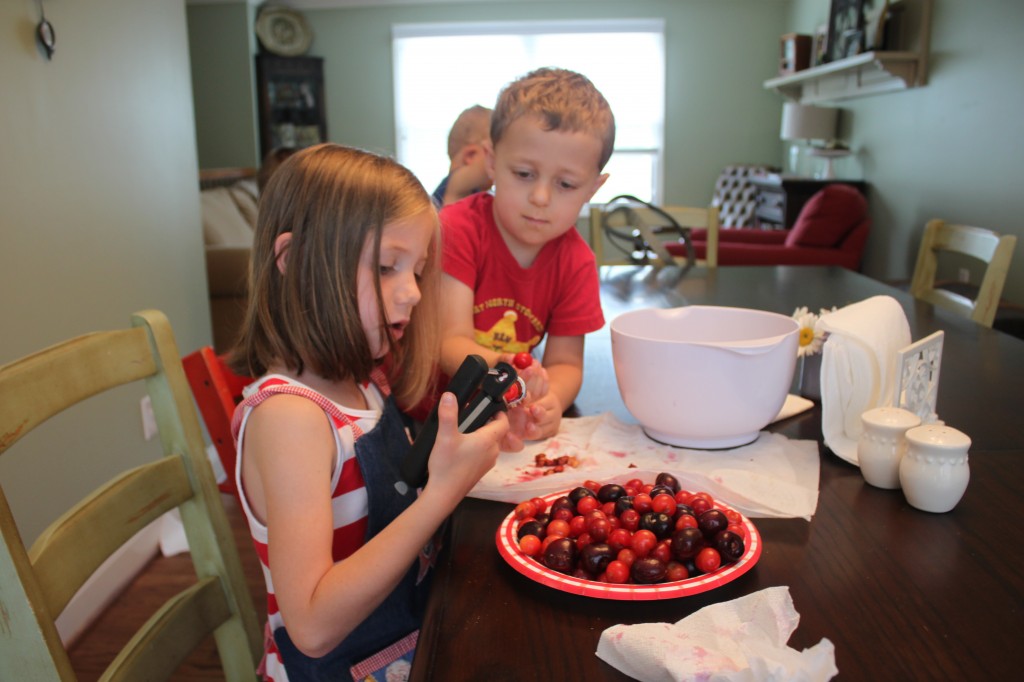 We're headed to Texas for two weeks along with a couple of jars of dill pickles! We are hoping to return to a tomato extravaganza if the neighborhood animals don't feast before we get back! (I tried to talk Seth into a webcam set up so I can watch it grow but he nixed that one pretty fast…it's hard to leave when it's about to be at it's prime! Slow down babies!)
read more