…whatever you call it in your part of the world, it's yummy! If you have never tried it it's the perfect season to brew some up!
I had my first vino caliente in Bogota a few years ago. It was so yummy and hit the spot on those cold rainy evenings. When we arrived in Switzerland we met our friends Bo and Leigh in Basel for Herbstmesse and Leigh introduced me to the European version, Gluwein. It's basically hot, yummy, mulled red wine. I am not usually a red girl but with the doctoring it is super cozy. I think here in Switzerland it seems sweeter to me but maybe I just can't remember well enough. In Bogota if you ordered it at a restaurant they often sugared the rim of the glass!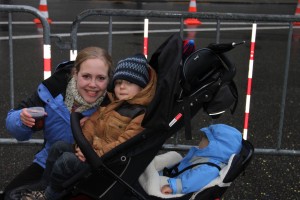 There are many different methods for making Gluwein and everyone has their own fav. You can buy it already mixed or you can make it easily at home.
This is how I make it…
grab a bottle of dry red wine
A cup of apple juice  or cider (to sweeten it up a bit)
A few cloves, cinnamon, etc!
A couple of slices of orange and apple!
If you like it nice and sweet dissolve 1/2 cup to 1 cup sugar in the mix
Last year I discovered that they now sell tea bag type things with mulling spices!! So no more floating stuff in the gluwein! Just the bag of goodness!
Pop it on the stove and simmer on low for 30-45 minutes, but don't boil it!! Just get it good and steamy hot.
If you don't have a group to help you with your pot-o-wine and just want a glass it's super easy to just play around with the ingredients and get it how you like it!   This probably goes without saying but if you don't drink alcohol and still want to try it you can obviously cook it longer and hotter and burn off the alcohol!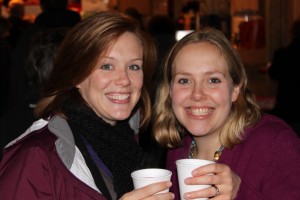 And for those of you that are like, "um, that isn't really a recipe" and would feel more comfortable trying something more official here are a few links for "real recipes"! Enjoy!
Try this out for Thanksgiving or Christmas gatherings!!
read more